To become an equine lawyer, you must earn a law degree and specialize in equine law. Equine law involves legal issues related to horses, such as contracts, liability, and animal welfare.
Horses have played a vital role in human society for centuries, and they continue to be an integral part of our lives today. From racing to rodeos, equine activities generate billions of dollars a year and create numerous jobs in the industry. However, with the business comes a host of legal issues, from contracts to liability to animal welfare. That's where equine lawyers come in. Equine law is a specialized field of practice that focuses on the legal issues related to horses. Lawyers who practice equine law are responsible for handling everything from equine-related contractual disputes to equine-related insurance claims. In this article, we'll look at what it takes to become an equine lawyer.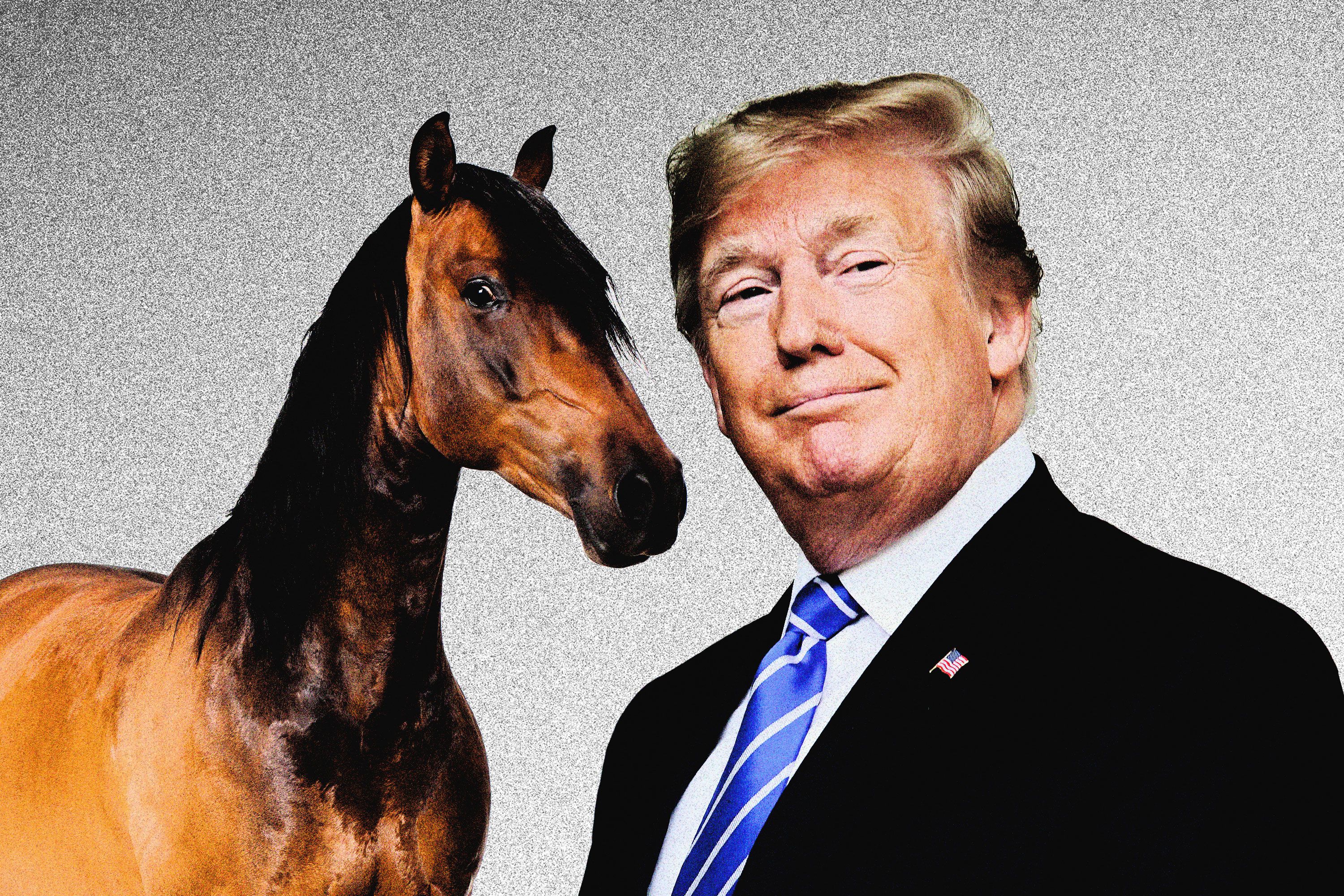 Credit: nymag.com
What Is Equine Law?
Equine Law: Understanding Its Definition And Purpose
Equine law is the legal practice that pertains to all aspects of the equine industry. It consists of both public and private laws that govern issues related to horses.
The legal matters that equine lawyers manage may include horse-related contracts, negligence cases, stud farm disputes, traumas, and injuries caused by equestrian activities. If you are interested in pursuing a career in equine law, it is crucial to have an understanding of what it entails to assist you in properly navigating the field.
Key Points To Consider In Equine Law
Here are the essential things you need to know if you want to specialize in equine law:
Overview of laws and regulations: get familiar with the existing laws and regulations in the horse industry. This is critical to understanding applicable rules and regulations, and keeping up with potential modifications or evolutions.
Horse-related contracts: equine lawyers deal with numerous horse-related contracts from ownership or use contracts to breeding or settlement agreements. Knowledge of standard contract terms and relevant legal issues is critical for drafting essential documents and advising clients.
Equine liability and risks: equine activities undoubtedly include certain inherent risks and uncertainties such as physical injuries and other complications. Equine lawyers focus on minimizing these risks, mainly by addressing rider liabilities, providing risk management advice for equine activities, and insurance options.
Legal disputes: equine legal disputes can arise in many forms, including disputes between consumers and suppliers, horse owners, trainers, boarding stables, veterinarians, insurance companies, or even zoning and land-use issues. Equine lawyers must have the expertise to represent their clients in conflict resolution and litigation.
Education And Experience Required In Equine Law
Professionals in the field of equine law need to meet certain educational requirements and have some related expertise.
Education: a bachelor's degree is the fundamental requirement. A degree in equine science, animal science, business or pre-law would be beneficial. A law degree should include electives relating to animal law, torts, contracts, agricultural law, and business law.
Experience: besides education, potential equine attorneys are recommended to train with an equine veterinary, join a riding association or club or work with breeding farms to achieve practical knowledge of the horse sector, permitting them to comprehend and use the regulations properly.
By observing the above guidelines regarding what equine law comprises, crucial aspects to consider, and educational requirements, you will have a better understanding of what it takes to become an equine lawyer.
Education And Training
Becoming an equine lawyer requires a combination of educational qualifications and experience in the legal field. If you're passionate about horses and law, here's what you need to know about the education and training requirements to become an equine lawyer.
Obtain A Bachelor'S Degree In A Relevant Field, Such As Equine Science Or Pre-Law.
The first step towards becoming an equine lawyer is to obtain a bachelor's degree in a relevant field. A degree in equine science or pre-law can help you gain a deeper understanding of horses and the legal field. During your undergraduate years, you can also participate in internships or work-study programs that offer hands-on experience in legal settings.
Take The Lsat (Law School Admissions Test).
To enroll in a law school, you must take the lsat. This exam tests your critical thinking and reasoning skills, which are necessary for success in law school. Your lsat scores are a significant factor in your admission to a law school.
Attend A Law School That Offers Courses Or Clinics Related To Equine Law.
Before enrolling in law school, research schools that offer courses or clinics related to equine law. Courses in this field can help you gain specialized knowledge and skills specific to the legal aspects of equine-related matters, including contracts and liability issues.
It's essential to consider the proximity of the law school to areas where equine-related disputes may arise.
Consider Internships Or Clerkships With Equine Law Firms.
Internships or clerkships with equine law firms can help you gain valuable experience and networking opportunities in the field. These positions provide you with practical experience that can give you a competitive edge in the job market.
Becoming an equine lawyer requires obtaining a bachelor's degree in a relevant field, taking the lsat, attending law school that offers equine law courses, and gaining experience through internships or clerkships. By following these steps, you'll be on your way to a rewarding career in equine law.
Episode 1 – The Business of Horses with Attorney Kendra Streeter: Equine Law & Contracts
Licensing And Certification
Becoming an equine lawyer can be a promising career path for those passionate about horses and law. While it requires an extensive educational background and experience in the legal field, it is a rewarding profession that can make a significant impact in the equine industry.
One of the crucial steps in becoming an equine lawyer is obtaining the necessary licensing and certification.
Pass The Bar Exam In Your State.
Passing the bar exam is typically the first step toward becoming a licensed lawyer. It is a comprehensive exam that tests your knowledge of the legal system, legal ethics, and professional responsibility.
Check your state's bar exam requirements and prepare accordingly.
Enroll in a reputable bar review course such as kaplan or barbri.
Plan your study schedule to ensure you have sufficient time to cover the materials.
Take practice tests to familiarize yourself with the exam format.
Obtain A License To Practice Law In Your State.
Once you pass the bar exam, you must obtain a license to practice law in your state.
Complete your state's character and fitness review.
Meet your state's legal education requirements.
Submit your bar exam scores and any other supplemental documentation required by your state.
Consider Becoming Certified In Equine Law Through Organizations Such As The American Bar Association.
Certification in equine law demonstrates your expertise in the field and can give you a competitive edge in the job market. The american bar association offers certification in animal law, which includes equine law.
To be eligible for certification, you must have been admitted to the bar for at least five years.
The certification process typically includes a written exam, continuing legal education credits, and a peer review.
The certification is valid for five years and requires renewal to maintain your status as a certified animal law attorney.
Obtaining licensing and certification in equine law is an extensive process, but it is a necessary step toward becoming a successful equine lawyer. Ensure you research and understand your state's requirements and take steps to achieve them. Consider becoming certified in the field to demonstrate your expertise and give yourself a competitive edge in the job market.
Building Your Equine Law Practice
Equine law is an exciting field for those who are passionate about equines and the legal system. While the path to becoming an equine lawyer may seem daunting, there are specific steps one can take to build a successful equine law practice.
In this section, we will discuss the key elements of building an equine law practice.
Network With Other Equine Professionals, Such As Veterinarians And Trainers.
Connecting with other professionals in the equine industry is vital to building a successful equine law practice.
Attend industry-specific events to meet new people
Join local equine clubs or associations
Reach out to equine veterinarians and trainers in your region
Attend horse shows and other equine events
Attend Equine Industry Events And Conferences.
Attending industry-related events is a great way to stay up-to-date on the latest news in equine law. Consider attending national and international conferences to learn from other professionals in the field.
Research ahead of time and choose events that match your interests and goals
Come prepared with business cards and marketing materials
Attend workshops and sessions relevant to your practice
Be open to meeting new people and expanding your network
Offer Seminars Or Presentations On Equine Law Topics.
Hosting free seminars or presentations is an excellent way to showcase your knowledge and build your reputation as an equine law expert.
Choose topics that are relevant and engaging to your audience
Promote your event through social media and other online platforms
Come prepared with informative handouts and/or visual aids
Be sure to leave time for questions and discussion
Market Your Services Online Through Social Media And A Website.
An online presence is essential in today's digital age, especially when building a client base.
Create a professional website that highlights your expertise and services
Establish social media accounts (e. G.
Engage with your followers and respond to comments or inquiries promptly
Consider paid advertising options (e. G.
Building a successful equine law practice takes time and effort. By following these key steps, you can increase your visibility in the equine industry and attract potential clients. Remember to stay current on industry news and legislation, stay connected with other professionals, and continue to educate yourself on equine law topics.
Career Prospects And Opportunities
Becoming an equine lawyer requires a passion for horses and a strong desire to represent and protect them. Advancing in this field entails seeking specialized knowledge and developing a unique skill set. There are numerous career prospects and opportunities for equine lawyers in various sectors, including private practice, government agencies, and non-profit organizations.
Private Practice: Representing Clients In Equine-Related Cases And Transactions.
Equine lawyers in private practice work with clients to resolve legal issues related to horses and the equine industry. They represent individuals and businesses involved in equine-related cases and transactions, such as horse sales, breeding, and leasing.
Drafting and negotiating contracts, including sales and lease agreements
Providing legal advice to clients concerning equine regulations and equine transactions
Litigating equine-related disputes such as fraud, negligence, and contract breaches
Advising clients on compliance with regulatory laws and requirements
Strong communication and negotiation skills
Knowledge of equine laws and regulations
Government Agencies: Working For Agencies Such As The Usda Or State Racing Commissions.
Equine lawyers may also work for government agencies such as the united states department of agriculture (usda) or state racing commissions. These agencies have equine-related regulatory and oversight functions that require legal services.
Providing legal advice to the respective agency and handling administrative, civil, or criminal cases
Interpreting and enforcing equine-related regulations
Drafting regulations, rules, and policies
Advising on equine health and welfare concerns
Knowledge of administrative law, regulatory law, and equine law
Non-Profit Organizations: Working For Organizations Such As The Equine Rescue League Or The Thoroughbred Retirement Foundation.
Working for a non-profit organization offers a unique opportunity to combine passion for horses with the legal profession. Equine lawyers working for non-profit organizations advocate for equine welfare and protection.
Providing legal advice to the organization concerning equine-related issues
Drafting and reviewing contracts
Providing legal representation to animals in abuse or neglect cases
Knowledge of animal welfare laws and regulations
Strong communication and organizational skills
Equine law offers diverse career opportunities for professionals passionate about horses and the law. Whether in private practice, government agencies, or non-profit organizations, equine lawyers play a crucial role in protecting and advocating for the welfare of horses and the equine industry.
Frequently Asked Questions Of How To Become An Equine Lawyer
What Does An Equine Lawyer Do?
An equine lawyer specializes in legal issues related to horses, such as breeding, racing, buying and selling, and negligence cases.
What Qualifications Do You Need To Become An Equine Lawyer?
To become an equine lawyer, you need a degree in law and experience in equine law industry. You can also obtain a certification in equine law.
What Skills Are Required To Become An Equine Lawyer?
An equine lawyer requires legal knowledge, analytical skills, research skills, communication skills, and an interest in horses and their welfare.
How Can You Gain Experience In Equine Law?
You can gain experience in equine law by interning with law firms specializing in equine law, volunteering at horse industry events, and conducting pro bono work for equine welfare organizations.
How Much Do Equine Lawyers Earn?
Equine lawyers typically earn a salary that ranges from $60,000 to $150,000 per year, depending on their experience, expertise, and geographical location. Some equine lawyers may charge by the hour or handle cases on a contingency fee basis.
Conclusion
Becoming an equine lawyer requires a strong passion for horses and a deep understanding of the law. It is important to obtain a law degree, gain relevant work experience, and network with professionals in the equine industry. Additionally, taking specialized courses and certifications in equine law can provide an edge in this competitive field.
Being an equine lawyer involves a diverse range of legal issues, such as contracts, liability, animal welfare, and regulatory compliance. As the equine industry continues to grow, the demand for qualified equine lawyers is likely to increase as well. With the right education and dedication, pursuing a career as an equine lawyer can be a fulfilling and rewarding experience for those who are passionate about both horses and the law.